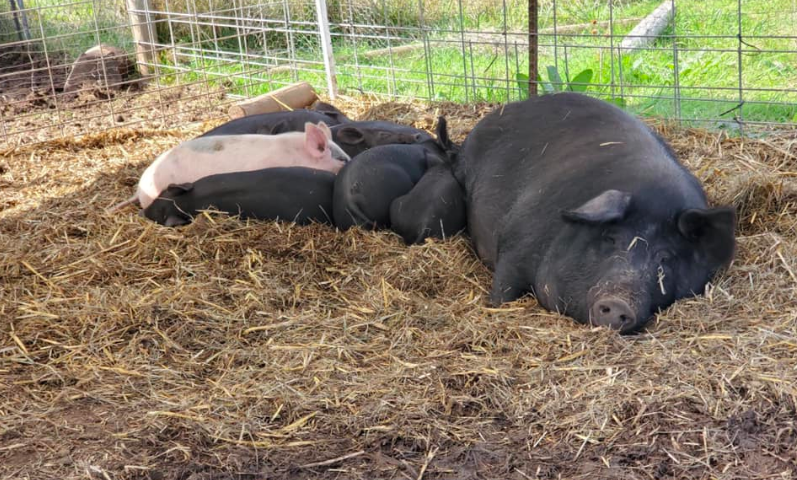 ❤️ Out to Pasture Sanctuary shared an update on the 250 pig rescue. They're down to the last 25 pigs needing homes to wrap up the June rescue operation.
They wrote, "We are still caring for our pig friends on the ground until we can finish up spays, fill transports and get these babies adopted and home! Please consider donating to help with the the remaining transports, spays and feed for the smoochers still waiting to leave.
We contributed $100 to their efforts and are so grateful for the work they do!