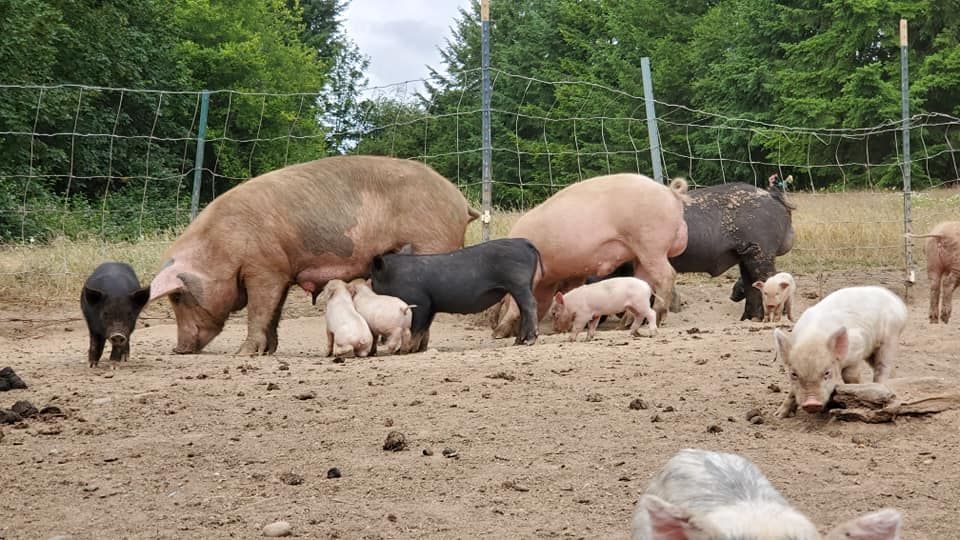 In June 2019 we donated a $100 micro-grant to support the rescue of 250 (and counting) pigs facing neglect.
Here's the story:
"We are facing a momentous task ahead. 250+ Pigs located in the PNW are facing euthanasia/auction on August 1st without YOUR help. We have enlisted the help of several PNW sanctuaries including Lighthouse Farm Sanctuary, Heartwood Haven, Out To Pasture Sanctuary and Blackbird Ranch Wildlife Rehabilitation and Farm Sanctuary but we cannot begin without funding in place. There are only four pigs on this property who are not intact so we must begin creating a temporary holding area/quarantine. As soon as that is in place then we can begin the task of transporting, vetting, spaying, and neutering while also creating a safe place for all the pregnant pigs. This is an enormous task and we need your help to make it happen. As we work together to bring these animals to safety, we need your help to ensure that they have a safe and loving future."

Thank you SO much for saving these pigs and for the work you do day in and day out to support them, dear sanctuaries! Learn more and support their efforts here and on their Facebook page.