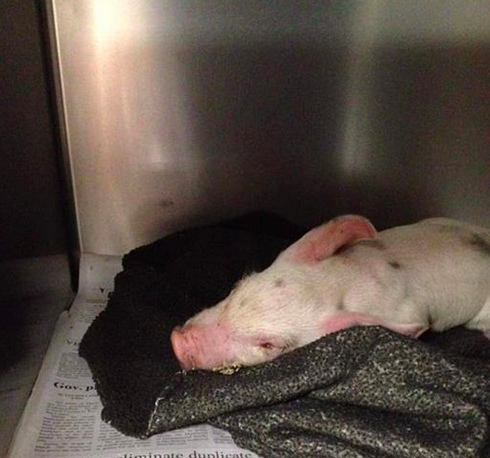 In June we donated a $150 micro-grant to The Blind Spot Animal Sanctuary in North Carolina honor of their efforts to save this sweet piglet, Hercules, who fell off a transport truck. Sadly, he didn't make it, but received much love and care in his final hours.
Unfortunately this in quite common and here's one pig's story who made it. Here's another happy story about Kim who we've met at Farm Sanctuary.
Thank you Blind Spot Animal Sanctuary for the work you do! Learn more and support them here and on their Facebook page.