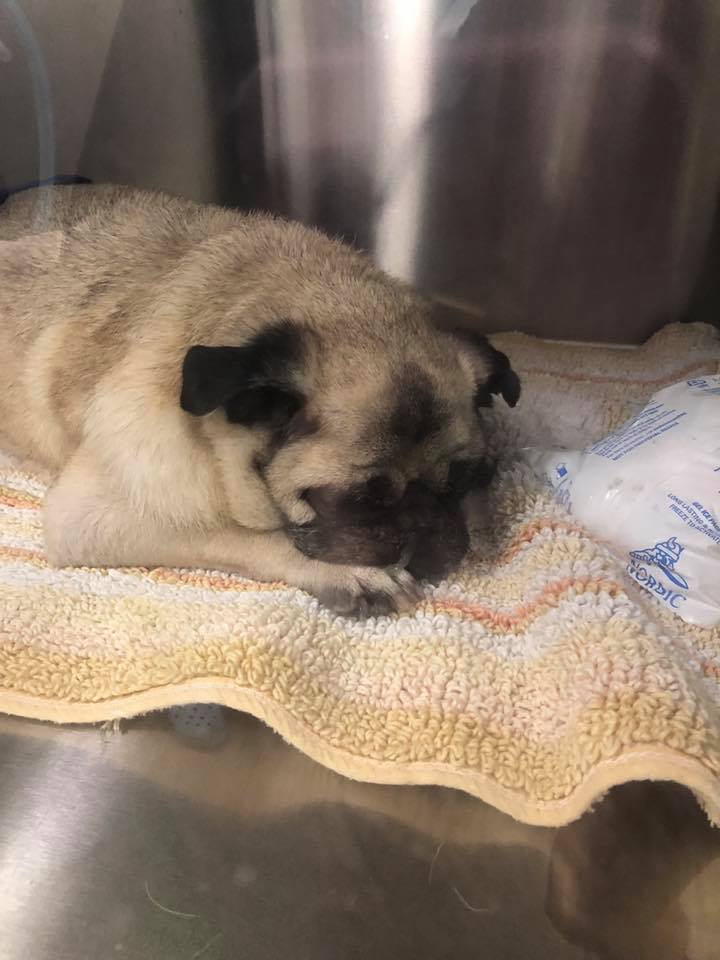 Meet our micro-grant recipient, Buddy, from Pug Rescue of Florida. Sending healing thoughts his way!
Here's his story:
"Buddy is a 12 year old male Pug that was surrendered to the rescue recently. He has severe Bronchitis along with a collapsed trachea, severely over weight and possibly some heart issues. He went into respiratory distress today and is hospitalized with our Veterinary hospital Day and Evening Pet Clinic in Palm Harbor. He has spent most the day in oxygen and is getting the urgent care he needs with our amazing and caring Vet team"
You can learn more and support their work here.  Be sure to check out their adoptable pugs, too. ADORABLE!
Thank you Pug Rescue of Florida for the work you do!