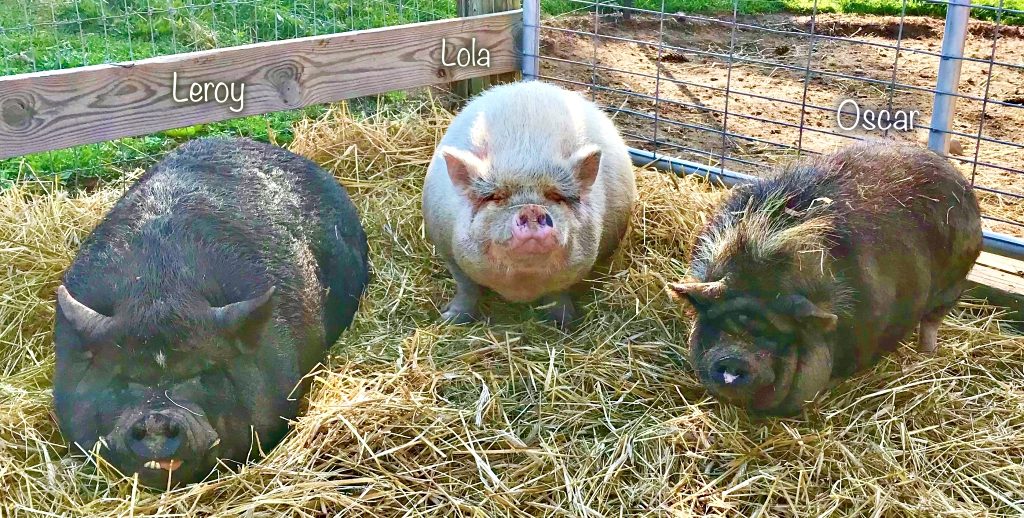 Meet potbelly pigs Leroy, Oscar, and Lola. They came from a severe neglect and hoarding case and are now safely living at Woodstock Farm Sanctuary.
Unfortunately, they were left to eat themselves sick with improper diets of cake, dog food, and table scraps. All three are "mechanically blind," meaning that they are so overweight that they cannot see. Oscar and Lola are having difficulty walking, and poor Leroy can't even get up.
These sweet beings will now get the love and attention they need to heal at Woodstock through medical attention and lifelong sanctuary care. We donated $250 toward their care and look forward to watching their progression.