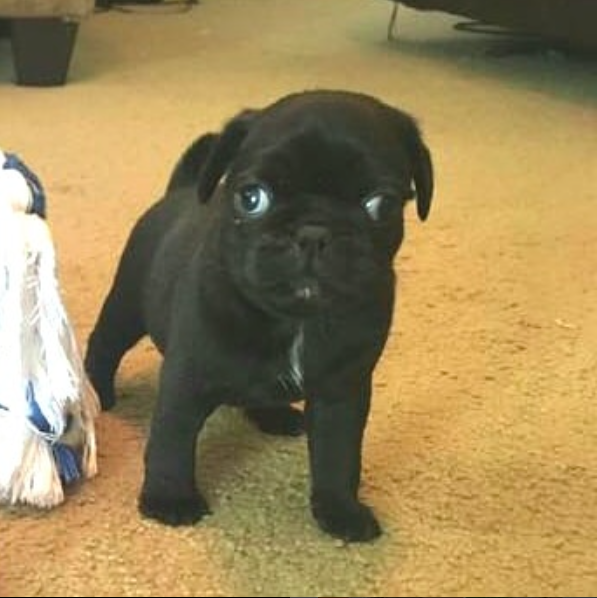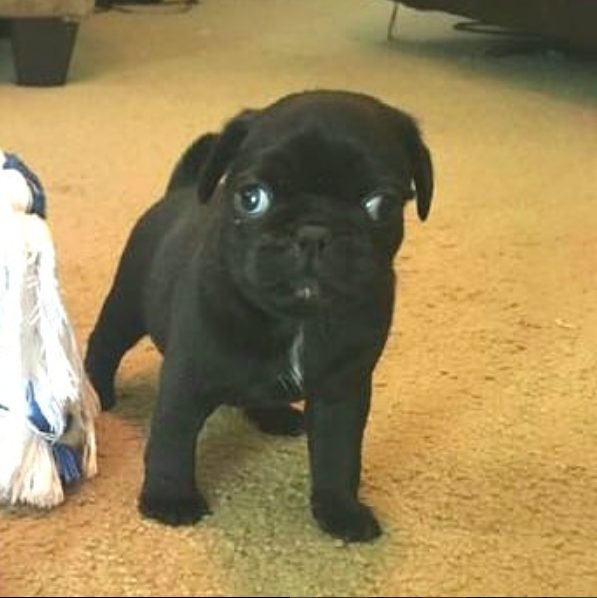 Meet Gus, isn't he ADORABLE? He's an owner surrender to Homeward Bound Pug Rescue in Oklahoma due to the onset of seizures. He's getting medicine for them and they are under control for now. Gus' platelets and red blood cells are very low and he needs an MRI to diagnose the issue.
They wrote on their Instagram page: "I have so much love to give! My foster mom is going to set up a GoFundMe campaign soon to help with the cost of the MRI. She really wants to save my life, and I'm so happy she loves me so much. Now if you'll excuse me, I'm going to go chew on her new shoes and poop on her kitchen floor. Love and puppy kisses, Gus. XOXOXO ❤?? PS: If you want to donate now, you can PayPal to homewardboundpugs@cox.net and put my name in the memo. "
We donated $600 to Gus' care and you can donate and learn more about the work of Homeward Bound Pug Rescue here.