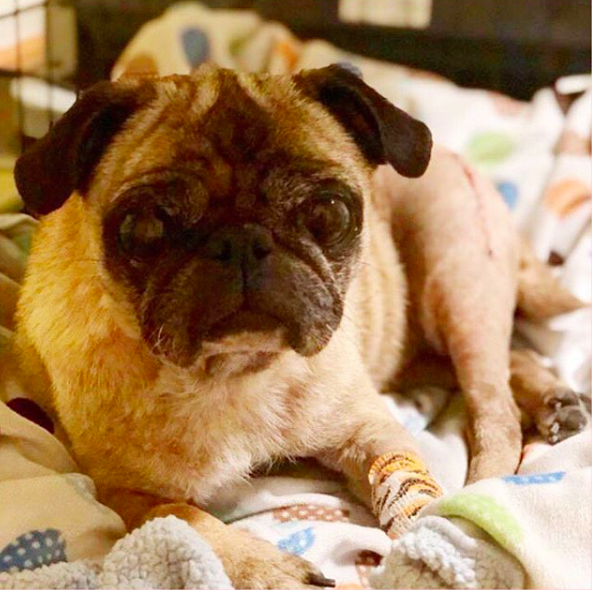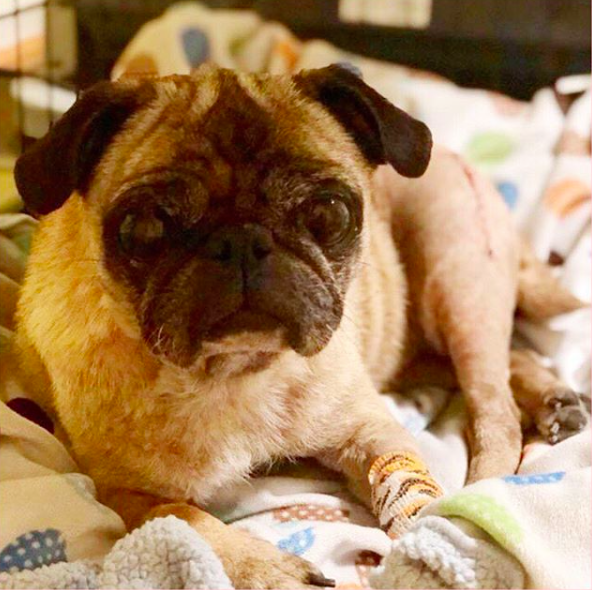 Meet Melody. According to PugHearts of Houston, she was found on a road near Dallas sitting in the pouring rain with a broken pelvis, femur, a dislocated hip, and other issues.
Four days ago she just went through her first surgery (note scar from femur surgery) which cost $1600 and there are more to come.
The photo below is her today. She's looking better and we have high hopes for her recovery. Today we donated $100 toward her care. Follow her progress on PugHearts' Instagram and donations can be made here.