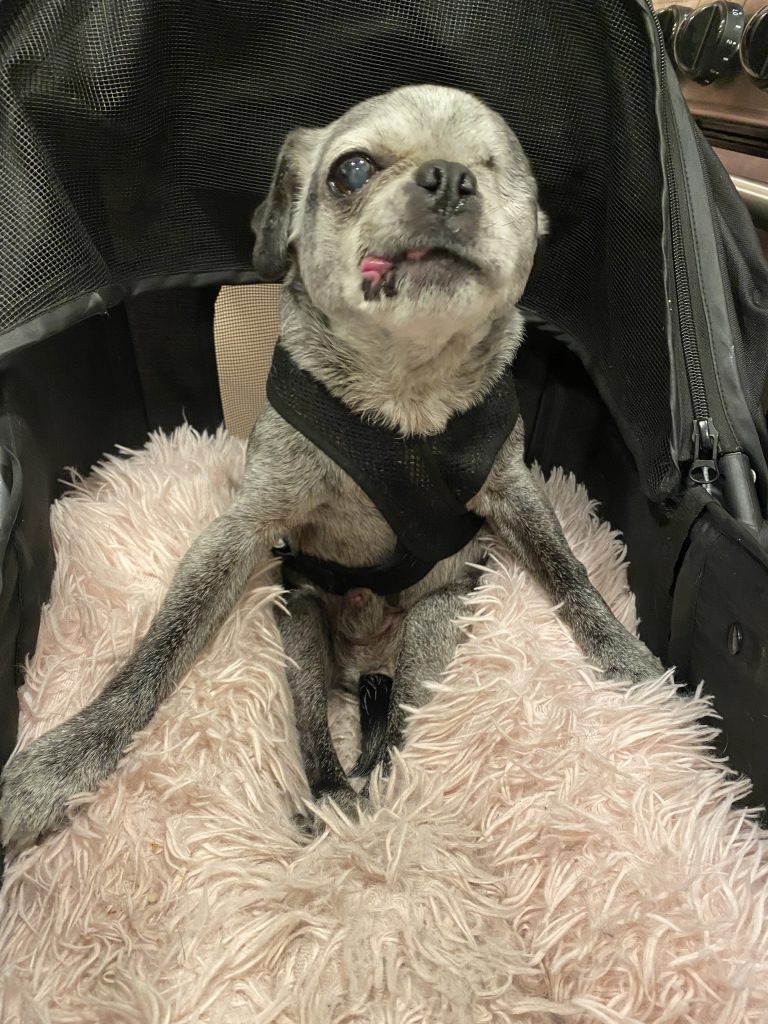 Did you know November was National Adopt a Senior Pet Month? Over here, we're HUGE fans of senior pets and here's just a few reasons why:
1. They're adorable. I mean, look at the photo above!
2. They're less likely to get adopted so you're saving a life.
3. Their golden years are so special and it's an honor to give them all the love they may have missed growing up.
4. They're so chill. Sleeping is their top priority!
5. They're typically trained so no potty training needed.
6. They're full of love and show their gratitude.
Of course, they also may come with a laundry list of special needs.
For example, Gizmo (featured above) likes to be hand fed in his stroller and given water out of a china tea cup. He also needs regular rehab such as laser therapy, massage, and water treadmill time for a birth defect and an oncologist to manage his multiple (benign) mast cell tumors. He'll be 16 soon and we think he's perfect!
If you have space and the resources, please consider opening your home to a senior pet. Check out petfinder.com or one of the many amazing pug rescues featured on our site. Your life will soon be overflowing with furry friend love!