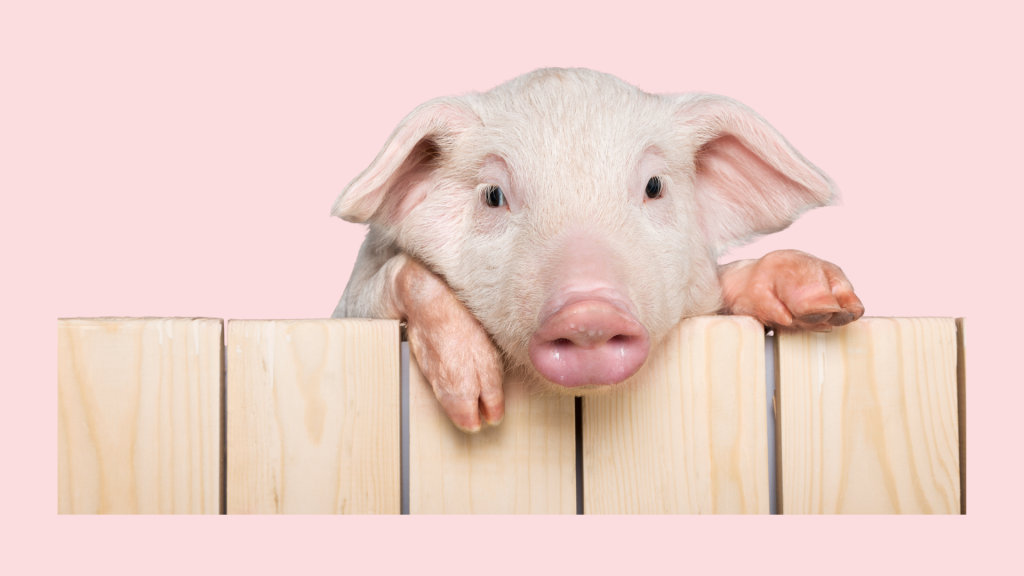 Fun Facts About Pigs
1. Pigs are the fourth most intelligent animal (after chimps, dolphins, and elephants). Yes, even smarter than our dogs!
2. Pigs can run a seven-minute mile.
3. Pigs paint. You know Pigcasso, right?!
4. Pigs are actually quite clean. They use mud to cool off since they don't have sweat glands (happy as a pig in mud!) and use the bathroom away from their living and eating space.
5. Esther the Wonder Pig lives in a home in Canada, wears adorable outfits, and was thought to be a "mini pig" who now weighs 650 pounds. She's a social media sensation who has helped make pigs beloved globally.
6. Mini pigs grow to 300 pounds and teacup/micro pigs are a myth. Many are ending up in shelters or abandoned in cities (even DC).
7. You can meet (and adopt) pigs at a variety of sanctuaries around the world.
8. Pigs love belly rubs, are active communicators (grunts and squeals), and form close social bonds.
Please join us in honoring these beautiful beings today and every day! Our mission is to make the lives of pigs and pugs happier.