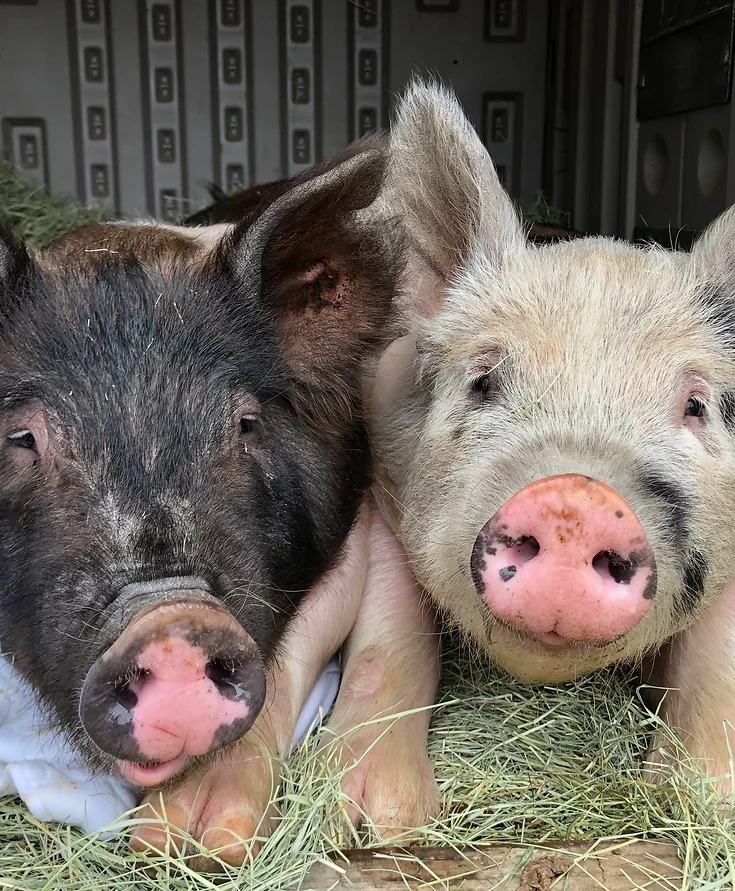 Pigs & Pugs was so delighted to discover Safe in Austin, a Texas sanctuary that rescues animals from severe abuse or neglect and works with these same animals to help provide healing and hope to at-risk and special needs communities.
We've shared a $500 micro-grant with two of Safe in Austin's pigs, Hattie & Poppy.
Hattie and Poppy arrived at the sanctuary from a high school Future Farmers of America barn. The family that purchased them as little piglets fell madly in love and decided they simply couldn't send them off to become bacon.
These two girls adore rolling over for long belly rubs and give kisses generously.
We're happy to support this duo as they heal the hearts they encounter, as well as Safe in Austin's inspiring broader mission.