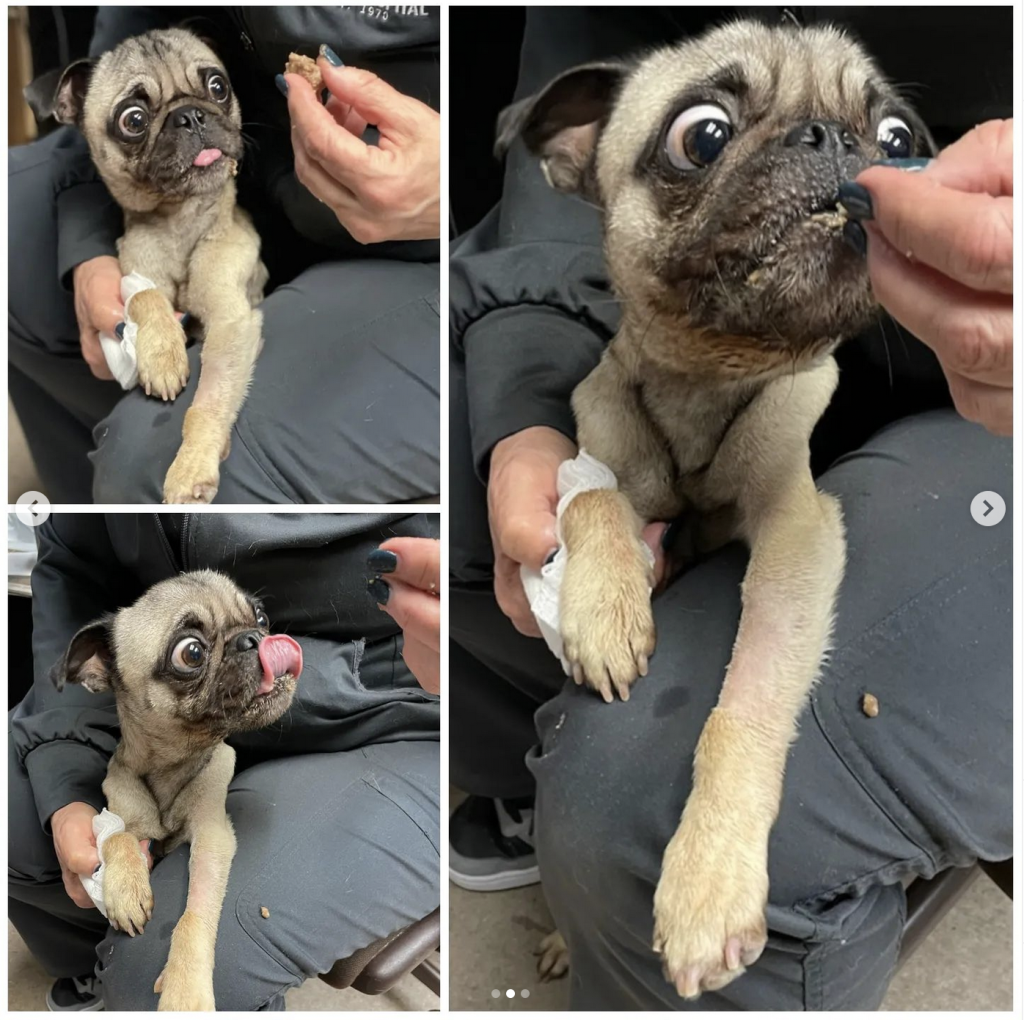 Pug Rescue of Austin shared the following on their Instagram page:
Barclay was found about 6 weeks ago south of San Antonio, abandoned and starving. He is nothing but skin and bones and is unable to keep his food down.
He is currently at Westlake Animal Hospital under doctors care and undergoing a battery of tests. Please consider donating to help us save Barclay. Our $5,000 fundraising goal will cover diagnostics, hospital care and possible surgery.
We knew we had to help and promptly sent a $400 micro-grant toward Barclay's care. We're grateful for the compassionate work of Pug Rescue of Austin and look forward to Barclay's recovery!