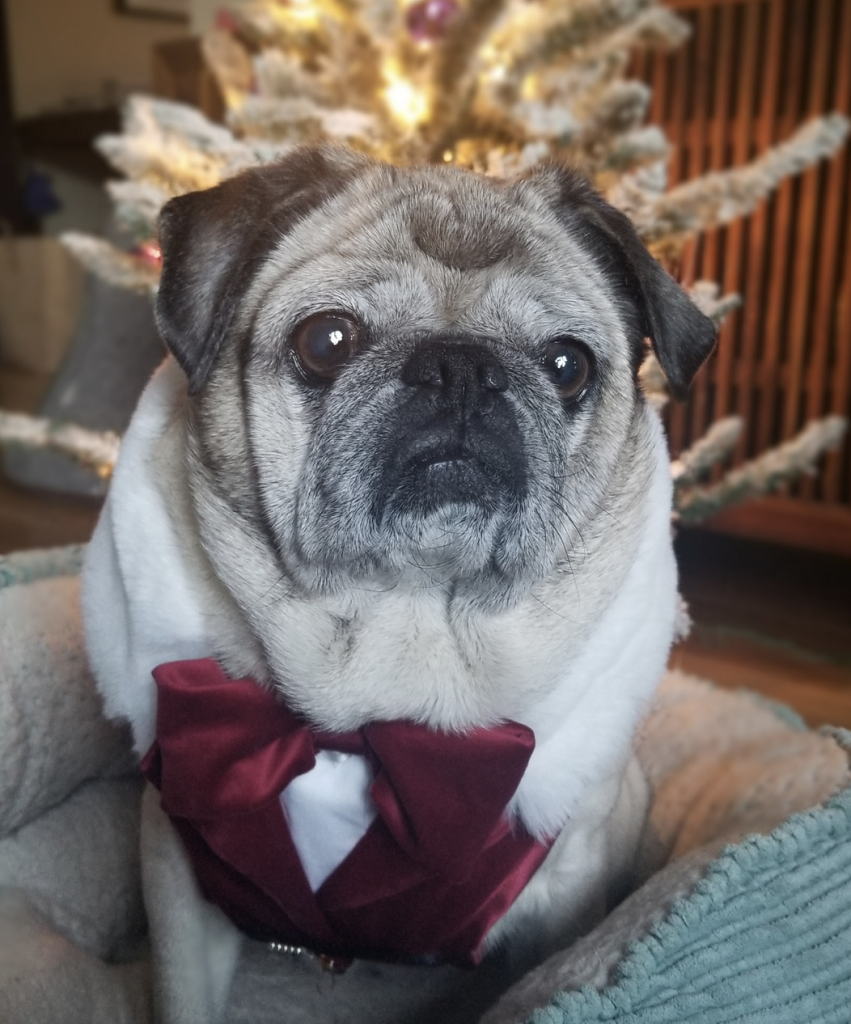 To help spread the holiday cheer, we made these donations to a few of our favorite pug rescues and pig sanctuaries!
$500 to Pacific Pugs Rescue who wrote "Your contribution will give the gift of love to senior pugs who are waiting for their happily-ever-after. We hope you know how truly appreciated you are and how much we value your support. You are helping us rewrite the story for so many senior pugs in need, giving them the chance to live the life they always deserved with families that love them."
$500 to Homeward Bound Pug Rescue
$250 to Pug Rescue of New England
$250 to Sleepy Pig Farm
$100 to Sleeping Pig Farm
$250 to Pigs Peace Sanctuary
$250 to White Pig Animal Sanctuary
In 2021, we donated $4350 to pig sanctuaries and pug rescues. Thank you for your support of our mission to make the lives of pigs and pugs happier and healthier. We hope to see you again in this new year once we're able to offer our in-person events again!