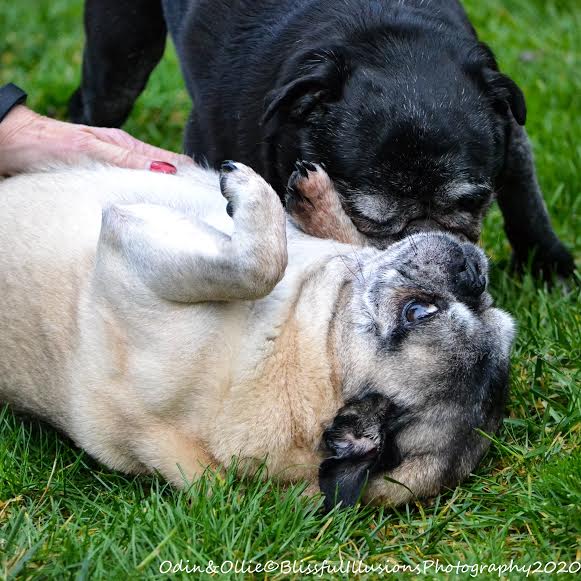 In 2020 we donated $750 to Pacific Pug Rescue and asked for an update on one of the micro-grants. Here's the story of a bonded pair:
"10 year old Ollie (fawn) and Odin (black) came to us when their owner could not afford to care for them. They were in serious need of general vet care and they both had to have extensive dental surgeries. Ollie had 22 teeth removed and Odin had 17! In addition Odin has some neurological issues and spent time in physical therapy to help him learn to walk better.
Now they have a wonderful new mom and a very exciting life—exploring the yard (3.5 acres fenced in!), sniffing and searching the yard for turkeys, quail and deer, checking out the apple orchard and helping with yard work by supervising. They keep very busy!"
We're so happy to support the work of Pacific Pug Rescue!