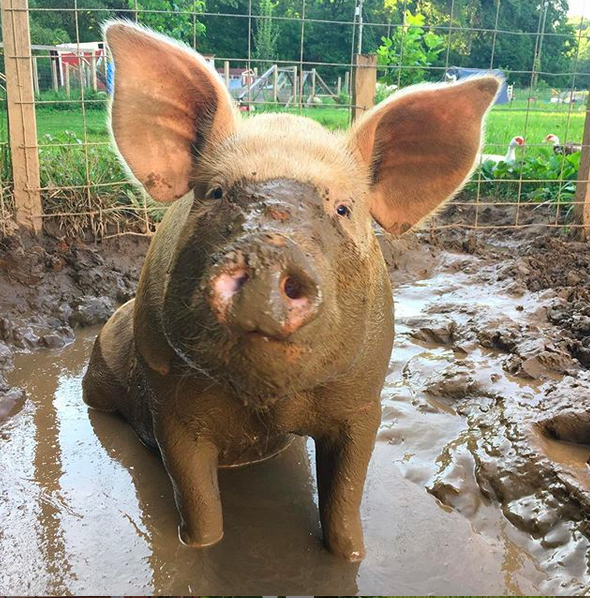 We recently donated a $100 micro-grant to Trew Love Rescue & Sanctuary in North Carolina who lost sweet Tuni the pig (along with other beloved animals) and had an outstanding vet bill from their efforts to save her.
Here's Tuni's story per their Instagram account:
"Tuni's body is not responding to the antibiotics and the fever reducing medication that's worked for her so many times isn't doing anything either. Our vet has gathered a different antibiotic and a steroid that Drew is picking up this morning and we'll give her those shots ourselves."
Their mission is to rescue and provide sanctuary to farmed animals who have been abused, neglected, or have special needs. Unlike traditional shelters that emphasize adoption, the primary purpose of Trew Love is to provide lifetime care and shelter to the animals we rescue. In addition to food, shelter, and medical treatment, the animals receive nurturing attention in a secure, natural setting scaled appropriately to promote independence and quality of life for each resident animal.
Thank YOU Trew Love for the work you do!