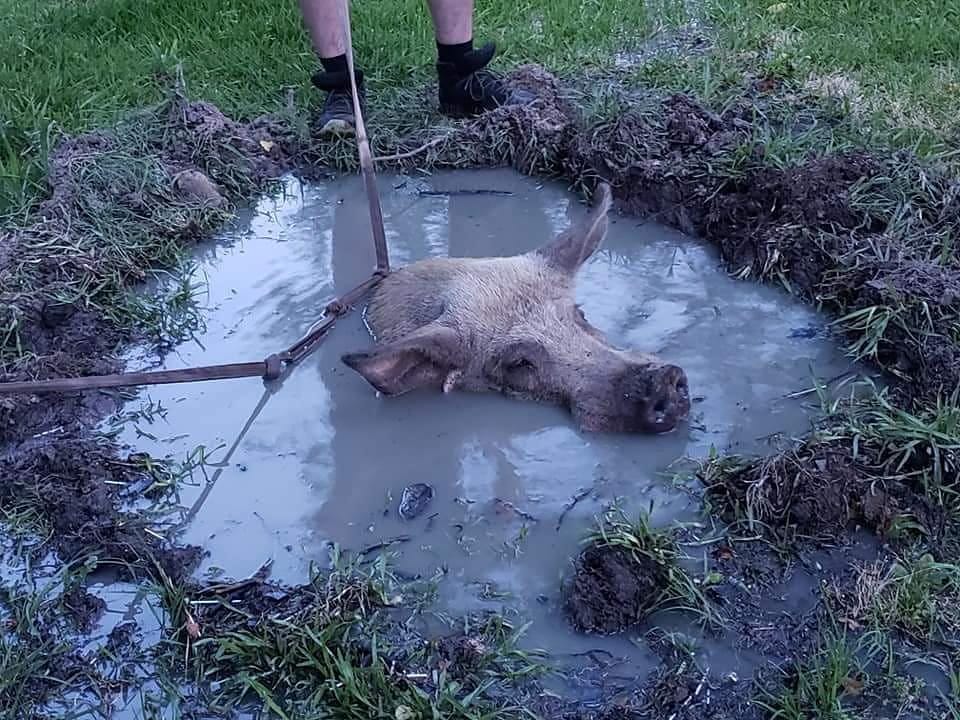 When we saw Sisu Refuge's plea to help Hank, we knew he was our next $150 micro-grant.
Here's his story per their Facebook page:
"We received a call late last night about a pig who was found neck deep in a septic tank. Prior to our arrival – A/C had freed him, so we loaded him up and brought him home!
We are scheduling his neuter at the University of Tennessee. Due to his size and age, we have been quoted (a minimum) of $700 for the procedure alone. We are raising money to cover the transport costs, vetting, and the neuter.
Our vet believes he has ingested some of the toxic water and may have aspiration pneumonia. He has received antibiotics and are treating his abrasions currently. Hopefully, the antibiotics will take care of any bacteria that could potentially cause a life threatening infection."
Here's Hank a few days later. He appears to be on the mend and looks quite handsome in the pool he just broke! Learn more about Sisu Refuge, a 47-acre farmed animal sanctuary located in Duplin County, NC, HERE.