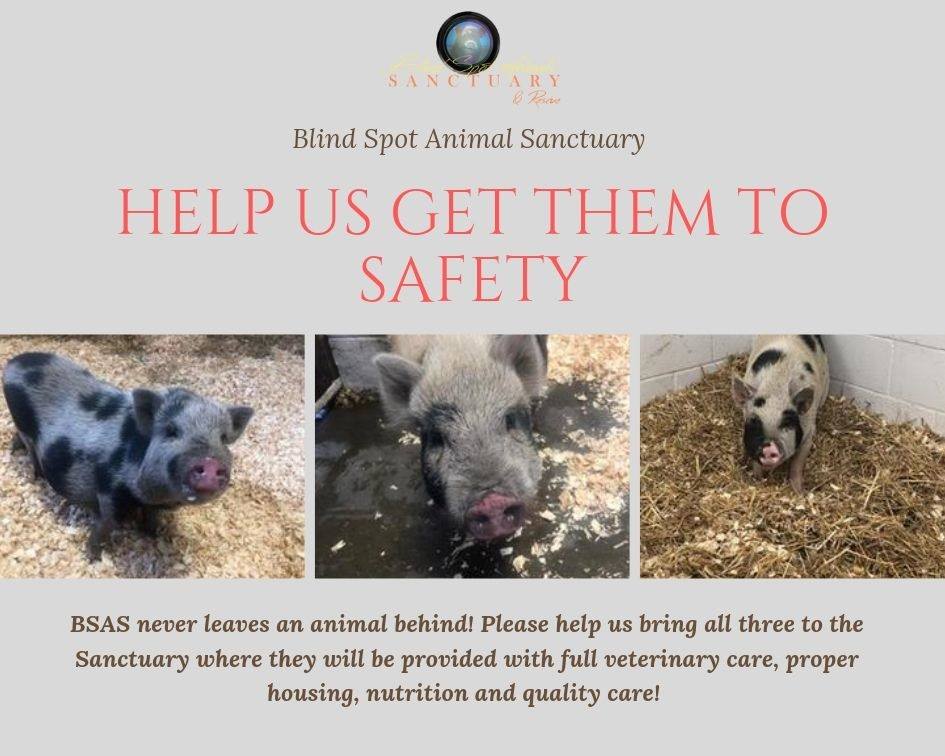 The Blind Spot Animal Sanctuary in Rougemont, NC asked for help saving these pigs from the shelter and we knew we had to support their efforts with a $100 micro-grant.
Here's the story from their Facebook page:
"This morning one of our local shelters alerted us to 3+ pigs in need.
All three have been at the shelter since early May and one of the pigs is believed to be pregnant, therefore we are hoping to get them to BSAS asap.
BSAS never leaves an animal behind, therefore we have committed to all 3!
We have a horrific overpopulation of pet pigs as too many are breeding, too many are buying and nearly all become homeless.
Donations are crucial as they help cover expensive veterinary care, housing, bedding, fencing, proper nutrition, safe and loving environment!"
Learn more about Blind Spot Animal Sanctuary HERE.