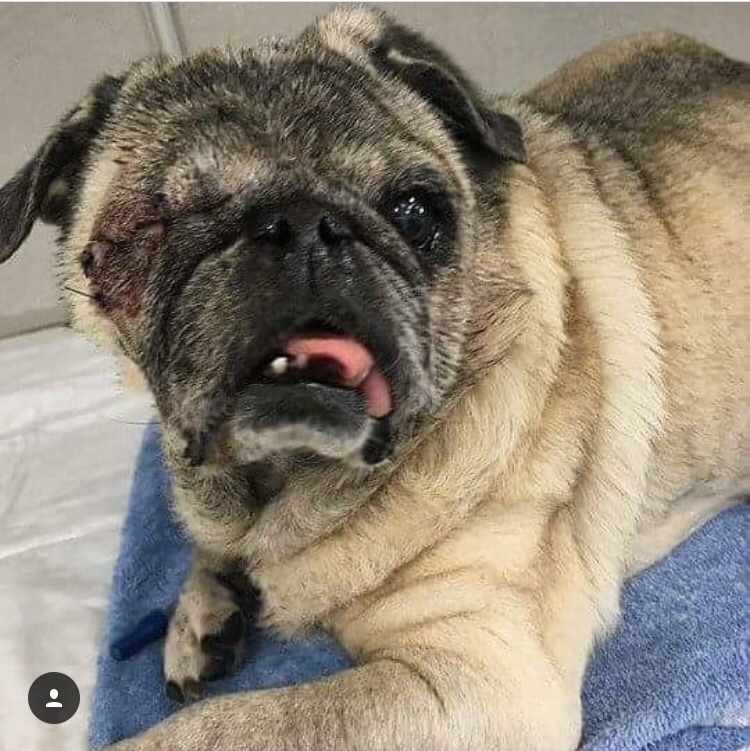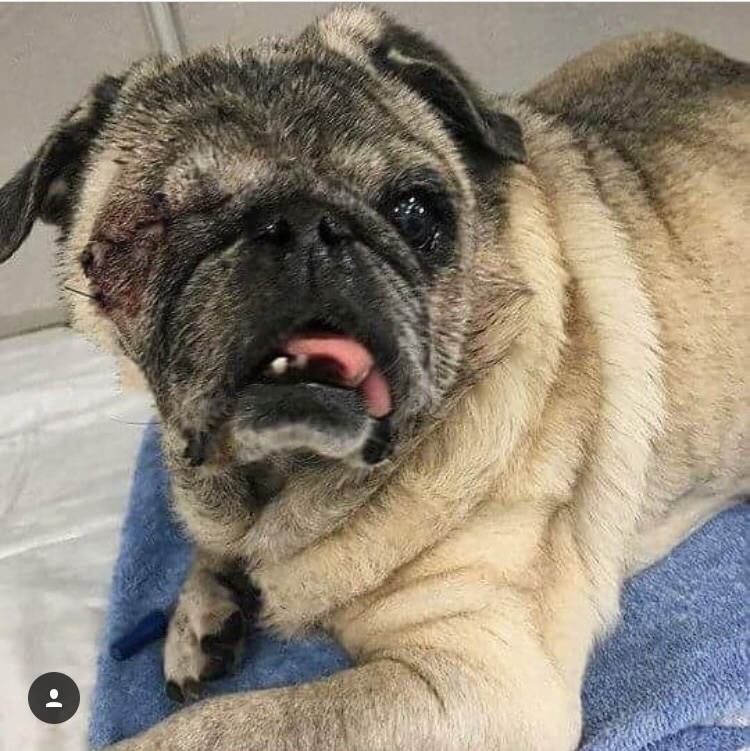 Last week we read about this sweet senior named Ginny. She is nearly blind and had bumped into another dog in foster care and a fight ensued, followed by a need to have her eye removed. She's been with Homeward Bound Pug Rescue for over a year after being dumped at a local shelter.
We donated $50 to support this emergency surgery and are happy to read that they raised almost $1,000 more than their goal!
If you're in the Midwest and able to welcome a pug into your home, check out their available rescues (all three of ours have come from there) or consider donating to their work.