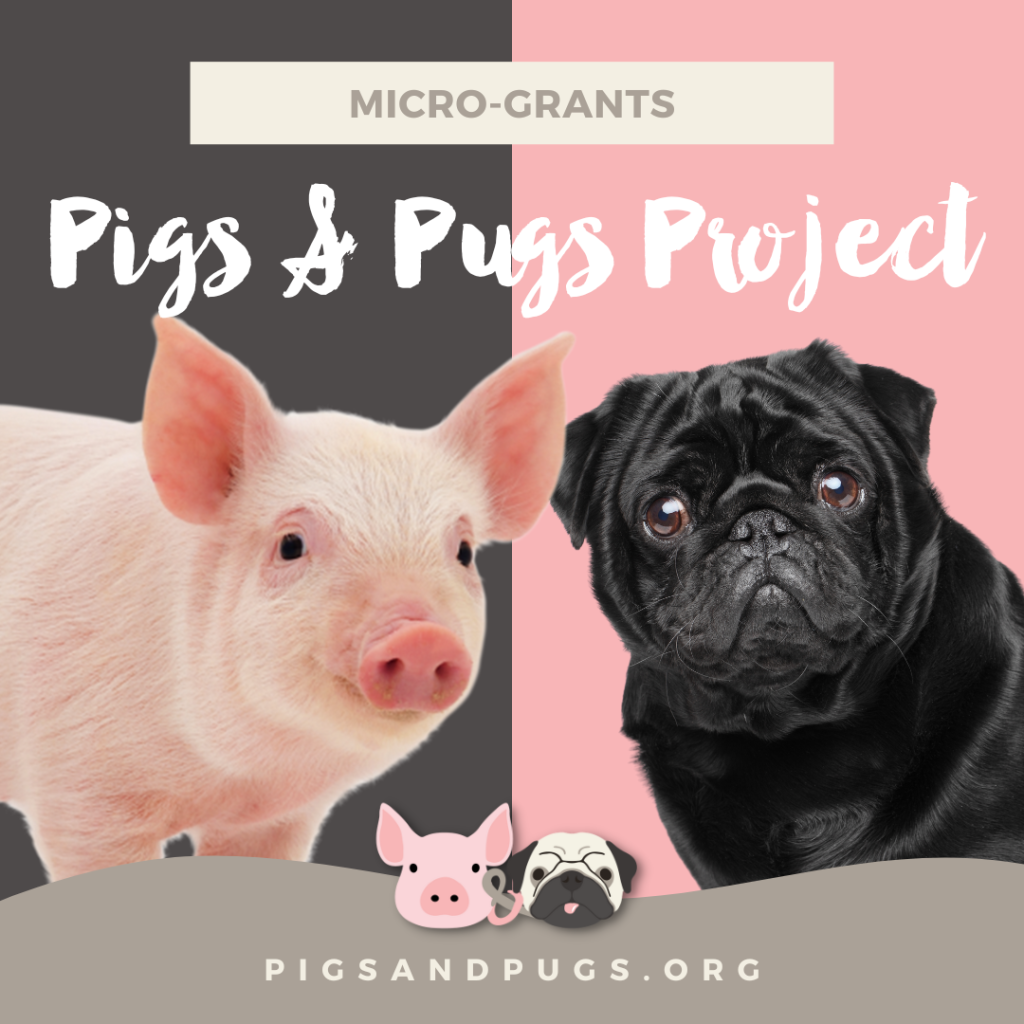 Annually Pigs & Pugs Project donates five to six thousand dollars in $100 to $1000 micro-grants to a variety of US-based pig sanctuaries and pug rescues. We follow their work on social media and try to respond to emergency rescues, overwhelming vet bills, and basic needs such as purchasing more hay for bedding, where possible.
You'll find micro-grantee stories, photos, and updates over on our blog and on our Instagram account. Thank you for helping to support our mission to make the lives of pigs and pugs happier and healthier.
Want your rescue/sanctuary to be considered for a micro-grant? Reach out HERE.