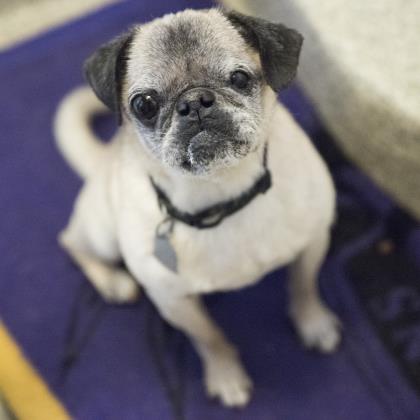 Meet Doug. He is a 12-year-old senior, who has lived enough life to have a lot of opinions and know exactly what he wants (which currently includes attention and treats, in that order). Doug resides at the Humane Rescue Alliance (HRA) in Washington, DC, where he's getting excellent care, as he waits patiently—or in Doug's case, not so patiently—to find his forever home.
And that's where Pigs & Pugs comes in. We've sponsored Doug's time at HRA, so he can have soft bedding, fun toys, yummy food, and all the medical care a senior pup may require. Something tells us that Doug's stay with HRA won't last long, given his good looks and extreme confidence, but while he's there, Pigs & Pugs will be helping to ensure he has the finer things in life.
Update: Doug has been adopted!