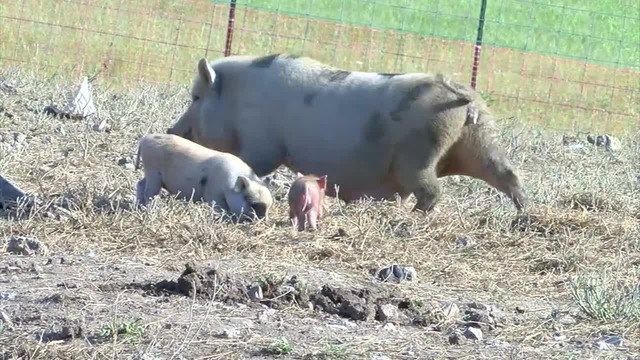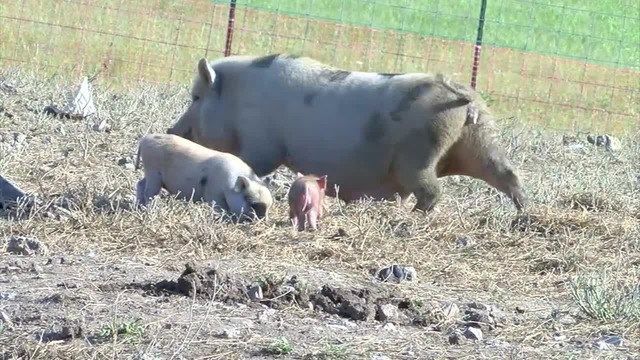 Pig Advocates League is the latest recipient of a $250 micro-grant from Pigs & Pugs Project. They are currently helping with a heartbreaking situation in Kentucky.
Kentucky Fish and Wildlife has taken custody of 458 mini pigs in Pendleton County, Kentucky.  We have been given a very limited amount of time to place this pigs into new homes, foster homes, and rescues. Any pigs not placed will end up euthanized. Atti's Acres has been the sanctuary closest in location to these pigs and has been helping around the clock to save these pigs.
Pig Advocates League, along with Cotton Branch Farm Sanctuary, Ziggy's Refuge, Red Oak Animal Rescue (ROAR), and Esther's Army have teamed up with Atti's Acres to save as many of these animals as possible.
The state of Kentucky is requiring all pigs going to private homes and fosters to be spayed/neutered prior to leaving.  All pigs must be micro-chipped and if leaving the state have a valid health certificate.  The cost of this mission is going to be astronomical, both in money and man-power.
Here are some ways you can help:
•ADOPT! We need homes for as many as possible! We are also looking for rescues/sanctuaries that can provide temporary holding for pigs going to homes. If you are able to help, please complete an adoption/foster application here.
•VOLUNTEER! We need help on the scene, and behind the scenes. The volunteer form can be found here.
•DRIVE TRANSPORT! Anyone willing to transport pigs, via crates or trailers, please complete our transport volunteer form here.
•DONATE today! We can only save those we can have vetted, spayed/neutered, and transported. Donations can be sent via PayPal to palpigs@gmail.com or by clicking the Donate button at the bottom of this page.