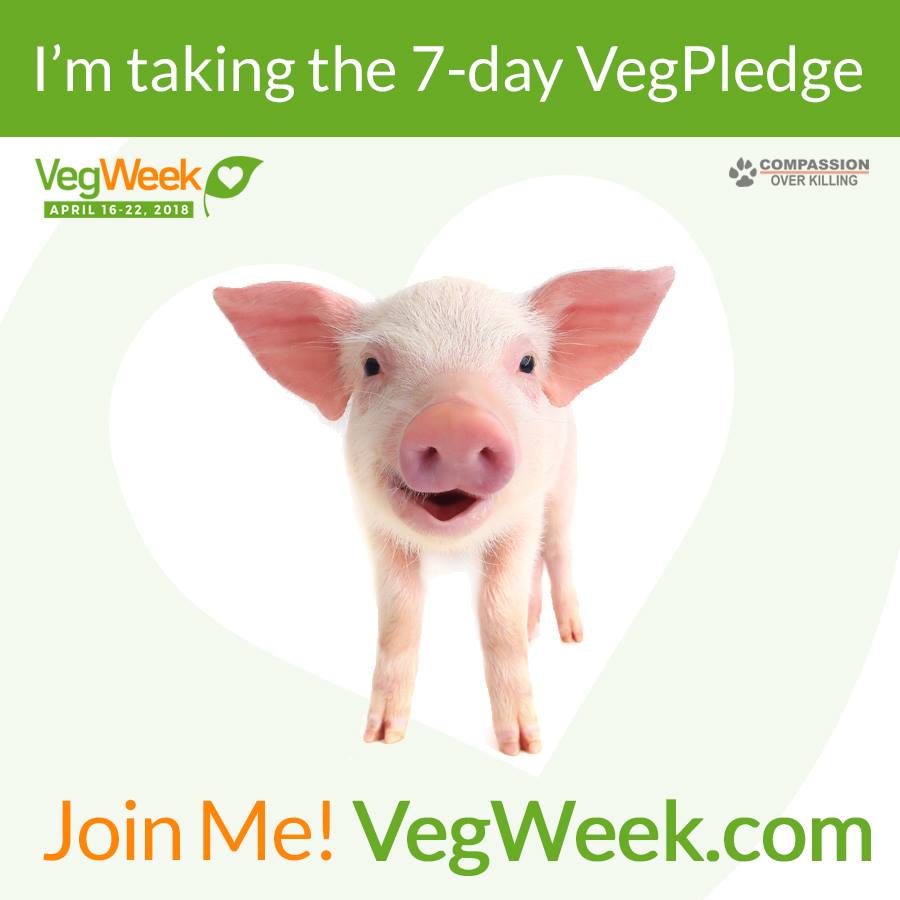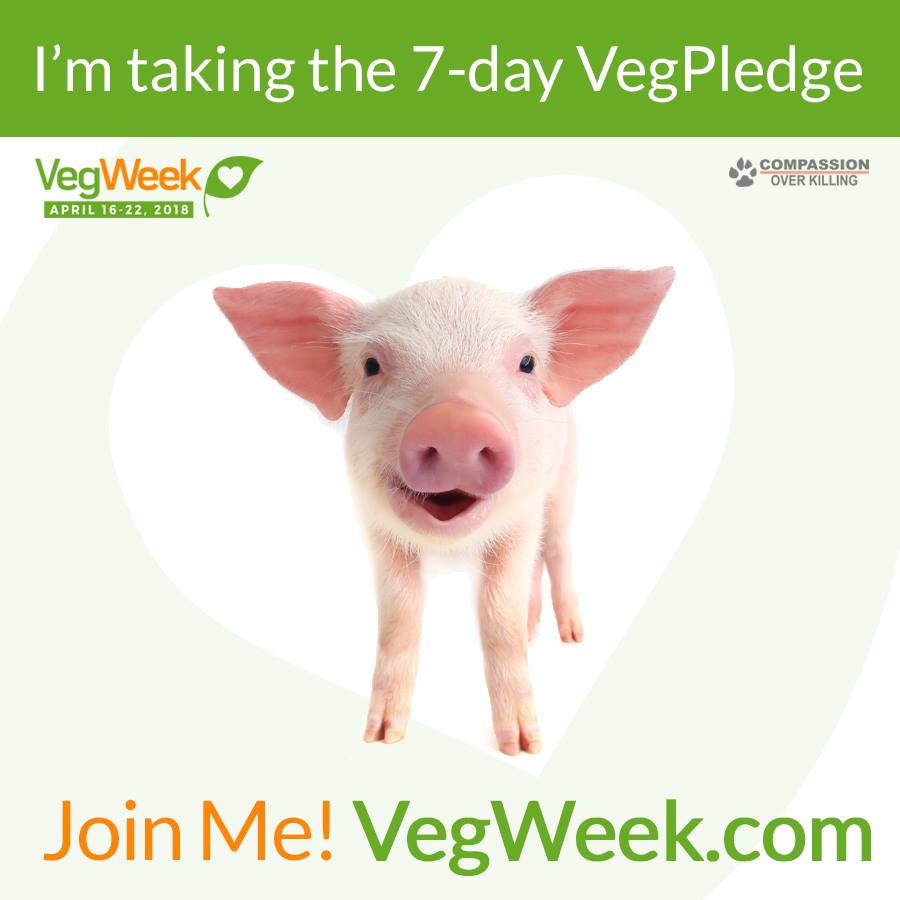 Monday launched VegWeek and we're is delighted to be a sponsor!
WHAT
Take the 7-day VegPledge by Friday, April 20 5pm ET to save 25% off the TranquiliT Compassion Tee *plus* receive a thank you and veg kit via email.
In addition, for every VegPledge, we'll receive a $10 donation to support pig sanctuaries and pug rescues across the US!
HOW
Send me an email that you've taken the pledge and I'll pass along the Compassion Tee 25% off code, send you a veg kit, and we'll receive a $10 donation!
WHY
Because it's good for you, the animals, and the environment!
RESOURCES
Below is a short 4-minute video on vegetarian meal prep for your entire day.
Here's a smattering of recipes from Pick up Limes, Minimalist Baker, Oh She Glows, and Sprouted Kitchen.
Tune into Tranquility du Jour Podcasts #354 The Good Karma Diet and #394 Meatless.
Thanks for considering and here's to tasty, healthy meat-free meals!