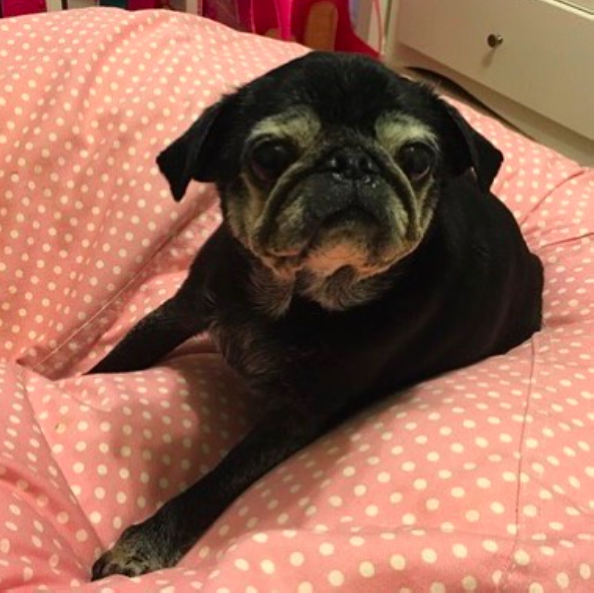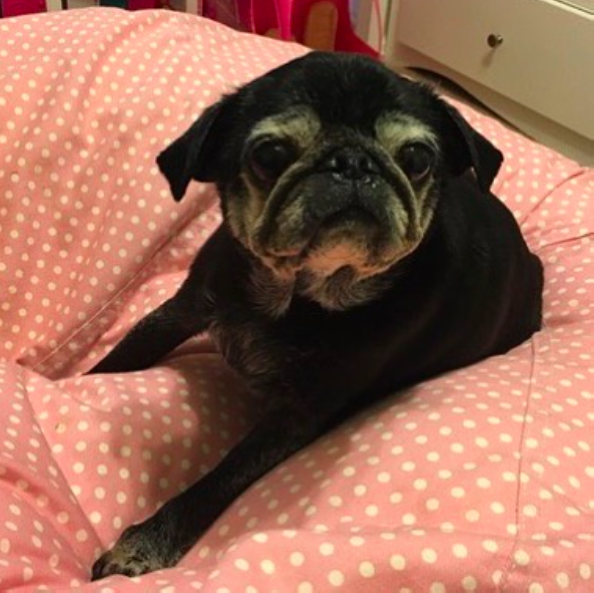 Meet Squirt from Mid-Atlantic Pug Rescue. While scrolling through Instagram, I came across this post and knew he had to be our next pug donation:
"This little guy is Squirt and he came to us as an owner surrender with severe muscle loss in his back end and luxating patella of both back knees. He has been undergoing hydrotherapy, laser treatments, and acupuncture to regain some of his muscle and prepare him for upcoming knee surgery. Squirt has now started using the deck steps at his foster home, although he prefers to be carried and will usually sit at the bottom and whine until someone feels sorry for him! Squirt is the epitome of a little old man. He gets along with everyone, young and old. He also gets along with all the dogs in his foster home, both large and small. Squirt is a couch potato and loves to cuddle with his foster family. He enjoys quiet naps, snacks, and more naps. Squirt is crate trained but would much rather be lounging on the sofa or in the people bed. He is housebroken aside from the occasional accident. Squirt is currently on medical hold awaiting knee surgery and will be undergoing more therapy to regain his strength and mobility once he recovers from surgery. We will continue to update with his progress. In the meantime, Squirt would be truly grateful for some donations to help cover some of his hefty medical bills."
We donated $50 toward his care. You can learn more about Squirt and other available pugs in the mid-atlantic region here. We're rooting for you Squirt!